海外の坐禅会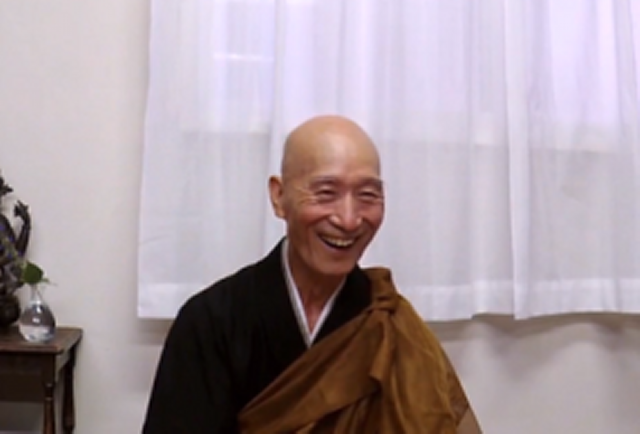 See here for Dharma Talks of Zen Master Jinen
Schedules Overseas
定期的坐禅会
アメリカ合衆国 オハイオ州 クリーブランド 毎日曜日10時から12時 伊藤周平堂長

Organizer: Shuhei Ito

Guided by Zen Master Jinen Nagai (Temple Annon International Zen Dojo, Japan)


Location: Unitarian Universalist Congregation of Cleveland
2728 Lancashire Rd, Cleveland, OH 44106




Date & Time: Every Sunday 10 AM – 12 Noon




Contact: kendoito@gmail.com, (216) 925-3338








マレーシア・ペナン坐禅会
Tanjung Bungah, Penang Zazenkai
毎日9時半〜12時半 Everyday 9:30-12:30
毎週火曜日は自然老師の法話があります。 
Every Tuesday JinenNagai roshi's Dharm talks
場所) Tanjung Bungah, Penang
詳細は、電話もしくはWhatsAppにてお問合せください。
cantact
片桐妙香 Myoko Katagiri
+60-(0)147541562 or WhatsApp
Comments on one of the youtube videos of Master Jinen Nagai
2:53 / 57:36
A Teaching By Zen Master Jinen - The Fukan-Zazengi
129,835 回視聴•2016/08/14
El-Branden Brazil
チャンネル登録者数 1110人
The Fukan-Zazengi: A Universal Recommendation For Zazen
English subtitles added.
Filmed & Edited by El-Branden Brazil
in Irumashi.
Enjoy the constant sound of insects in the background.
144 件のコメント
Trevor Smith
1 年前
He is so cute thinking of the right words in his accent and his smile. I feel happier just watching him speak.
24
Billy
Billy
1 年前
This old man has the aura of a child with the way he smiles as he talks. It's very pleasant watching him speak lol
72
Jonerva
Jonerva
8 か月前(編集済み)
0:36 - 1:26
Greatest teaching, in my point of view.
19
Aaron Bonner
Aaron Bonner
2 年前
this guy is now my friend
15
Alan Kuntz
Alan Kuntz
1 週間前
Well after watching this all I can say is I sure am glad I am who I am.😜
Michael Pearson
Michael Pearson
1 年前
Very wise with a young soul.
11
John Doe
John Doe
2 年前
Subtitles saved my attention span. Thank you!
15
Jim
Jim
1 年前
To solve the paradox, one must realize something first. You can be satisfied even in unsatisfactory conditions because you realize your power to achieve what is satisfactory and yet also be satisfied with the current moment's beauty on your way. You can feel safe even in the certainty of death because nothing can threaten that which is beyond living. Conquer your beast fear of death and embrace life not as an escape from death but as the vast potential you hold and offer everyone you encounter on your journey to bettering this spiral.
38
Sativa Michaela Richards
Sativa Michaela Richards
4 週間前
Thank you
El-Branden Brazil
GräfinVonHohenembs
GräfinVonHohenembs
1 年前
This is great! Master Jinen is just wonderful! Thanks so much for sharing!
6
zazenmed
zazenmed
2 年前
<3 ♪♫*¨*•.¸¸ ॐ
. . `•.(¨`•.•´¨)
. . . . .`•.¸.•´T
4
Ramunas Simulis
Ramunas Simulis
10 か月前
Amazing video. It found me in the very special time for me. I guess everything is in "the Right Time" and I mean EVERYTHING!
Luciano
Luciano
11 か月前
I can feel joyful just by looking at how happy this man is.
Oswald Phills
Oswald Phills
2 年前
Wonderful video Branden. It's like darshan. Appreciation to Master Jinen. Thanks so much for sharing this. Blessings. :-)
19
Liflow
Liflow
2 か月前
Love this guy! Every expression is a Koan in itself through his broken English and deep practice and wise mind. He is clear and compassionately unclear.
1
William Rosa
William Rosa
2 年前
thank you for the subtitles!
4
Gaston Alejandro Trivi
Gaston Alejandro Trivi
6 か月前
He said it!
from 33:33 to 34:10
sun flower
sun flower
1 年前
Simple. Thank you.
Shuhei Ito
Shuhei Ito
4 か月前(編集済み)
Hello Branden san,
I was visiting Master Jinen last week, and he told me that it might be the time to record the second part of "Fukan-zazengi". Please support again.
Following to his encouragement, I am planning to host weekly Zazen session at Cleveland OH, USA.
Best Regards,
Shuhei
Tashi Sangpo
Tashi Sangpo
1 年前
Thank you great master